New for 2017 – The Puma Lodge
POWDER SOUTH is very excited to announce that it will be incorporating PUMA LODGE this season to their programs.
This is great news for Powder South encompassing more terrain than ever!
Puma Lodge is located due South, one valley over from our long standing base in the Maipo Valley. From Puma Lodge we can access 100's of hectares of new high quality terrain.
The Puma Lodge is a 5 star lodge, located in the Rio Los Cipreses National Reserve. Nestled in the heart of the Andes, surrounded by nature and magnificent mountains, it is one of a kind, a unique base for heli-skiing.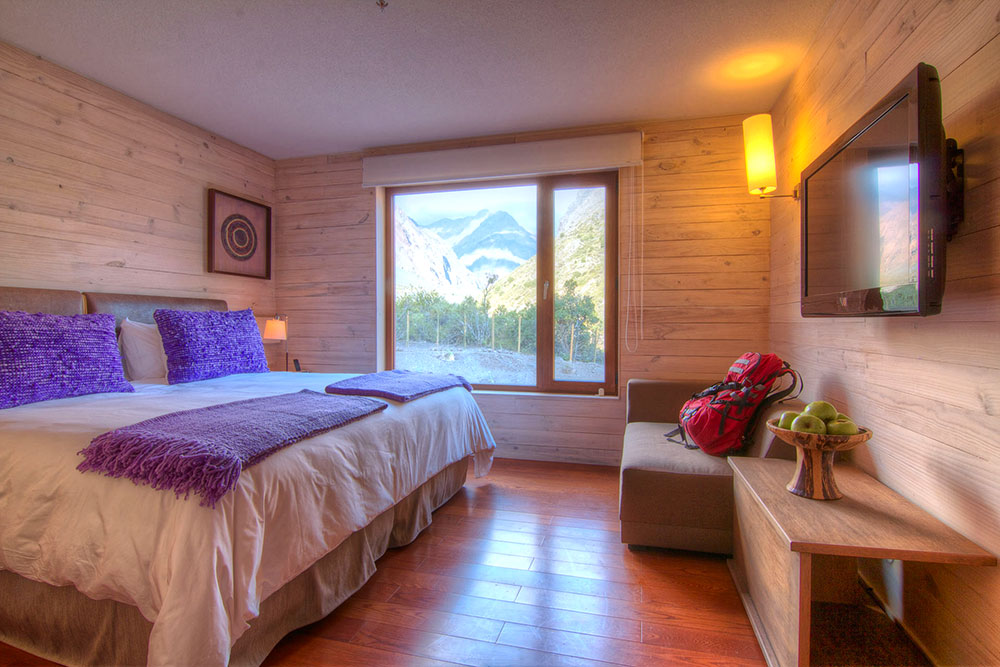 After a day of heli-skiing, you may relax in your comfortable room, treat yourself to the Los Cipreses spa, play in the game room, gaze at the stars while relaxing in one of the hot tubs, and savor exquisite dishes served at Alto Las Leñas restaurant.
The 5,500 square meters facilities include luxurious, spacious rooms, a fully equipped gym and fitness center, climbing wall, game room, a well-stocked wine cellar, hot tub, and outdoor swimming pool.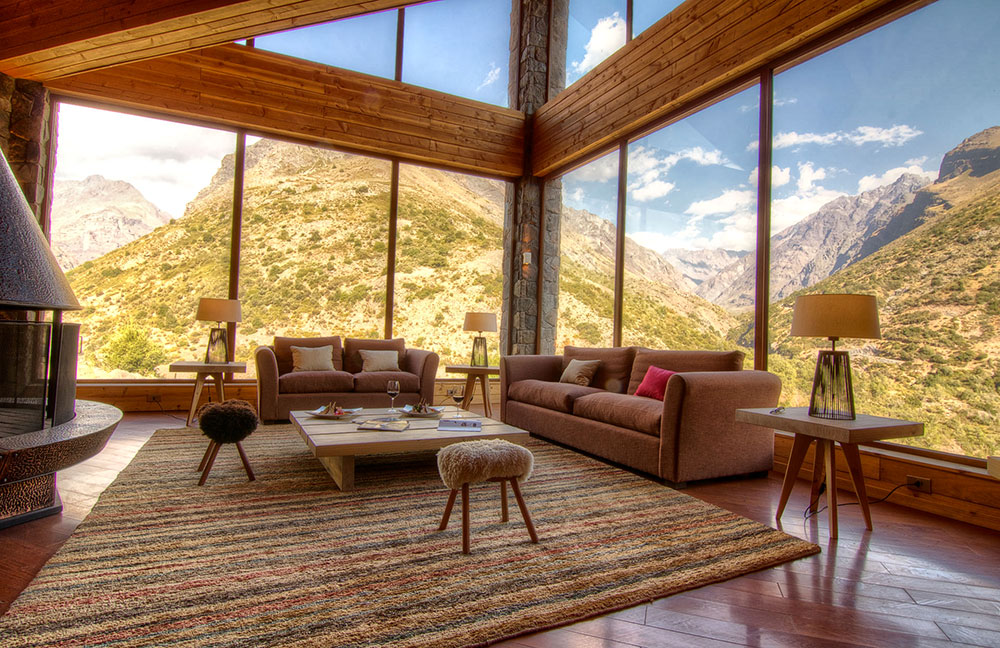 Apres ski, lounge in luxury at the Puma Lodge, in the heart of the Andes, after a day of world class heli-skiing!
The Altiplanico Lodge
Our deluxe, locally owned, and tasteful Altiplanico lodge, a jewel of Andean hospitality, is located in the Maipo Valley and family run to perfection — and it's within five minutes of South America's best heliskiing!
The unique character and culture comes from traditional Chilean hospitality — the lodge keeper literally runs toward the group with your après-ski shoes in a wheelbarrow to change into as soon as you land — and the homemade pastries, ice cream of all flavors, and fresh natural juices that await your arrival.