Powder South's newest base (opened in 2015) is unlike anything the ski industry has seen before. Situated at the foot of the towering Andes Mountains in Argentina's renowned Uco Valley winemaking region, only 90 minutes from the Mendoza International Airport, you can almost pick your ski line from the lodge, the view is that spectacular.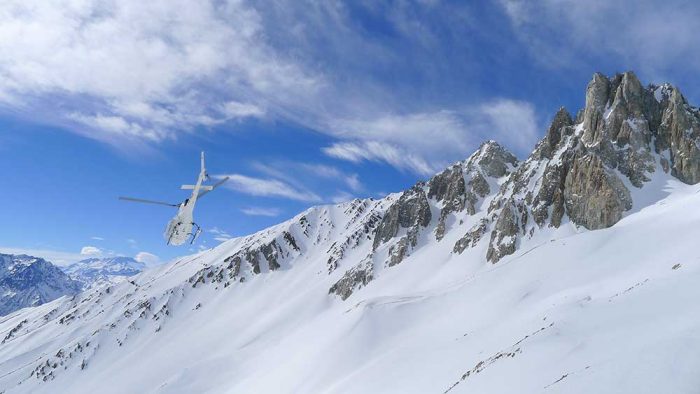 Includes
3 or 6 days of Heli-Skiing / Heli-Snowboarding
10-14 hrs of flight time
4-7 nights lodging, breakfast, daily heli-picnic, and dinners included. (3-6 nights at our deluxe lodge)
Small groups (4:1 guide ratio for our Eccuriel AS 350- B3 or our Bell 407)
Experienced and professional UIAGM / IFMGA certified Heli-Ski Guides
Safety equipment, transceiver, probe, shovel, and ABS (Avalanche Airbag System)
Powder Skis and/or Snowboard equipment
Ground transportation, including pick-up at the airport and drop-off after the last day of skiing to either your hotel or airport.
Argentinean Heli-Ski Trips
3 Day Package
€7,000
2 groups, 10 hrs of flight time
Semi Private Week
€10,000
2 groups, 14 hrs of flight time
Private Week
€14,000
1 group, 12 hrs of flight time
Uco Valley 2017 Heli Ski Packages Available Weeks
Week #1 – June 24 – July 1
Week #2 – July 1 – July 8
Week #3 – July 8 – July 15
Week #4 – July 15 – July 22
Week #5 – July 22 – July 29
Week #6 – July 29 – August 5
Week #7 – August 5 – August 12
Week #8 – August 12 – August 19
Week #9 – August 19 – August 26
Week #10 – August 26 – September 2
Week #11 – September 2 – September 9
Week #12 – September 9 – September 16
Week #13 – September 16 – September 23
Week #14 –  September 23 – September 30
The Lodge
Our lodge, The Vines Resort and Spa, is the most stunning and luxurious heli-ski lodge on the planet — no exaggeration! With premier service, exclusive villas surrounded by 1,500 acres of private vineyards, and the Andes beckoning you a short flight away, you will be in awe from the time you arrive until the time you depart.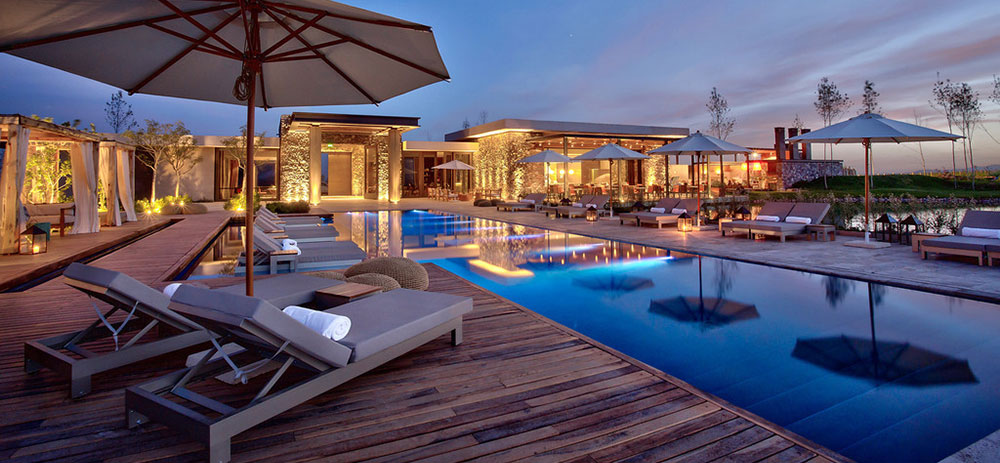 Spectacular Ski Terrain
Do you like making first descents and naming your runs? Twelve years ago, Powder South did just that in Chile, exploring and naming EVERY heli-ski run in the heart of the Central Andes. Now we are offering the same new feeling in Argentina. Our terrain is vast, varied (with runs for all levels of skiers/snowboarders), and situated at precisely the same latitude as our Chilean operation, on the other side of the world's greatest mountain range. What does this mean? Deep, dry powder, empty terrain, and a feeling of exploration that simply does not exist anymore in most of the world's mountains. Our founders have already scouted the peaks around our lodge and they are excited to introduce the bounty to you while pioneering new lines together.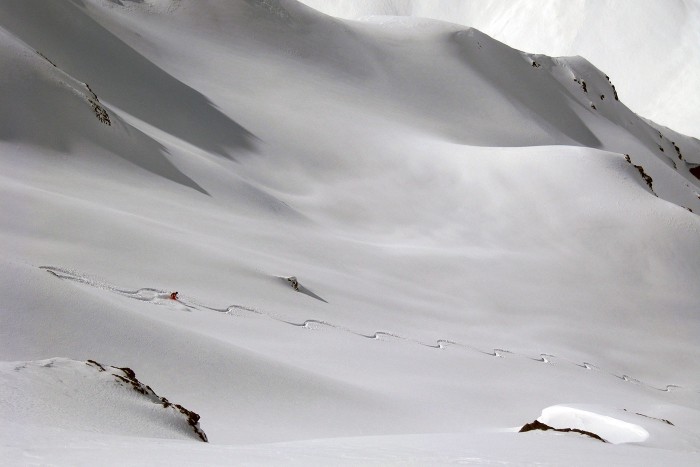 Not Included
Additional flying time is €2,600 per hour
Personal items and services (alcoholic beverages, tips, laundry, etc.) and expenses incurred in the case of an evacuation or rescue
Single supplement fee – €2,000 for week packages, 1/2 for 3 day, FREE for private packages
Non-skier guest lodging & board – €4,000