We have long been interested in expanding our heli-ski operations to Argentina, but we wanted to do it right. Our lodge, The Vines Resort and Spa, is the most stunning and luxurious heli-ski lodge on the planet — no exaggeration! With premier service, exclusive villas surrounded by 1,500 acres of private vineyards, and the Andes beckoning you a short flight away, you will be in awe from the time you arrive until the time you depart.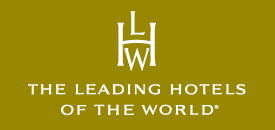 The Vines Resort and Spa was just named to Condé Nast's 2014 Hot List of the 33 best new hotels in the world.
We offer a range of deluxe and spacious villas (1 bedrooms or 2 bedrooms, up to 253 square meters in size, or 2,724 square feet), each with high-end finishes and magnificent views of the natural beauty exploding out your windows. In addition to the villas — which also include private decks equipped with gas fireplaces — the resort features an elegant main lodge, an infinity pool and hot tub, a private spa and fitness center, and the gourmet Siete Fuegos Restaurant, which is run by executive chef Francis Mallmann, one of the most famous chefs in the world.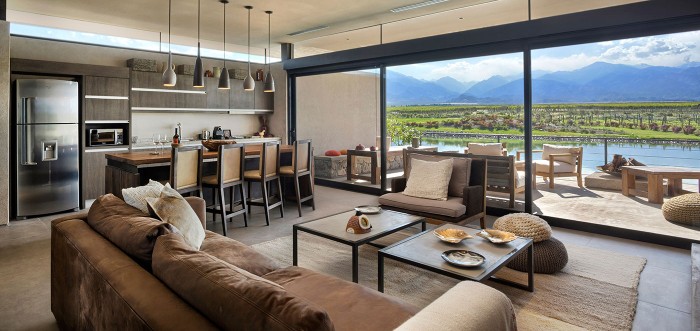 Food
Francis Mallmann is Argentina's best-known chef for a reason: He has mastered the delicate process of cooking perfectly flavored meat and locally sourced produce over wood fire, often with cast iron. At Siete Fuegos Restaurant, you will be treated to delicious, fiery Argentinean flavors, world-class seafood, and the country's internationally renowned beef and local wines. Many of the seasonal ingredients are sourced from farmers who work nearby. After a long week of skiing or snowboarding fresh powder in the Andes, the meals at the lodge are so wonderful that you may not know which was the more memorable experience!