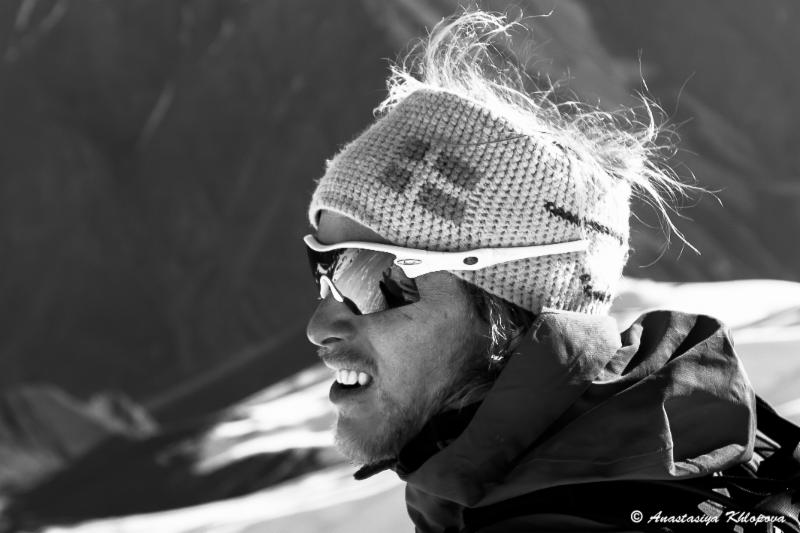 The POWDER SOUTH family, from our founders Rodrigo Mujica and Joaquin Oyarzun to our loyal clients, was crushed to learn of the death of renowned ski mountaineer and guide Andreas Fransson last Monday, Sept. 29, in Patagonia.
Andreas, who was 31 years old, died in a large avalanche while climbing Monte San Lorenzo on the Chile-Argentina border with famed Canadian freeskier JP Auclair, who also perished in the slide. Andreas had guided for POWDER SOUTH each of the past two seasons and was revered for his positive attitude, the can-do spirit he instilled in our guests, and his willingness to explore new terrain in our beloved Andes range.
"He was one of our greatest guides," Mujica said. "He was also a philosopher and possibly the deepest mountaineer I have ever met. It's a big loss for all of us and for the climbing and skiing community worldwide."
Oyarzun echoed Mujica's sentiment. "As a guide, Andreas was super conservative in the terrain and clients just loved him. He was really a human attraction for them. Very humble, extremely happy, full of joy and extremely secure skiing in big mountains."
This past August, Andreas led a group of PS clients into a new valley, which he called Little Chamonix (and which we will explore further next season). After his recent San Lorenzo trip, he was scheduled to meet with POWDER SOUTH and discuss an ambassador role in his adopted home of Chamonix, to help people learn about the vast possibilities of skiing in Chile with our operation.
A handful of clients also sent remembrances of Andreas after skiing with him the past two years.
John Mullin of Jackson Hole, Wyoming:
He taught me more about managing fear and skiing steep terrain than any guide I have been with.
Alex Khlopova, who traveled from Moscow, Russia, to ski with Andreas at POWDER SOUTH, said he felt like he'd known Andreas for his entire life after just one week. Khlopova learned of Andreas' death while paragliding in Chamonix. "We did several first descents together in Chile," Alex said. "Steep and tight couloirs, no-fall zones. I would tell him, 'Andreas, I can't fall.' His answer was always, 'I trust you, you're going to do it.' At that moment I began to trust myself and would drop in."
Alex's wife, Anastasiya (who took the photos on this page), added:
I'm a mother and a wife, but in Chile there was a time with Andreas when I felt like I could do something so out of the ordinary for me. I felt a freedom! And they were magic moments. Andreas is still alive in my mind.
Finally, JP Gardella of France wrote in an email:
I could speak about Andreas' knowledge and skill in the mountains, but that's not what I want to emphasize. He was a very good person, always taking care of us, of everybody, with his eternal smile.

We encourage you to keep Andreas' everlasting spirit alive whenever you go to the mountains. He loved them, as we do, as you do. Think of him when you come to ski with POWDER SOUTH. He was born in Sweden and lived in France, but he held a special place in his heart for the Chilean Andes, a magical mountain range just like he was a magical person.