We propose you the 2018 Weekly Private Package (2 groups of 4 people) at the price of a Semi-Private Package, wtih 2 extra hours flight time at the stylish VIK Chile, one of our best accommodation. A strategic location in the Cipreses Valley, surrounded by vineyard half way between the Andes Cordillera an d the Pacific Ocean.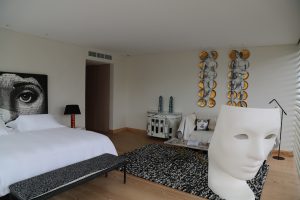 16 hours of flight time / 2 choppers / 2 groups of 4 people
for only 14.000 euros per person
Available week :
Week #5 – July 21 – July 28
Week #7 – August 4 – August 11
Week #9 – August 18 – August 25
Week #11 – September 1 – September 8
Week #12 – September 8 – September 15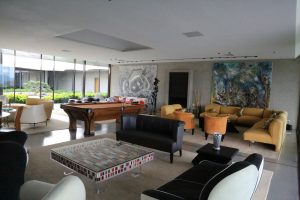 Perched on a hill top in the midst of an 11,000 acre estate, VIK Chile is the cutting-edge, James Bond-esque design masterpiece of Alexander Vik and his wife Carrie, along with renowned Architect Marcelo Daglio. Hovering in your carbon fiber hammock-style bathtub in the VIK suite after skiing great powder all day long, you can gaze out across the Lodge own private vineyard, over the rolling foothills of the Millahue Valley and out towards the snow-capped peaks you have just skied! VIK lodge is located at about 2 hrs from Santiago by car.
Viña Vik is an avant-garde retreat and wine-spa that merges exceptional design, incomparable location and natural setting, warm authentic service, and environmentally- minded practices. A singularly remarkable celebration of its location, Viña Vik showcases cutting-edge architecture, art and design. Each of the 22 suites offers singular décor, art and a unique experience for guests, as no two are alike.
Green Design
The design of Viña Vik has focused on minimizing the need for energy use by maximizing natural resources to heat, cool, ventilate and irrigate. The property operates in an environmentally-conscious manner through its extensive use of water collection and recycling, solar technologies, intelligent energy efficiency systems and green architecture. Radiant heat is generated by solar tubes, while fireplaces provide additional heat and ambiance when needed.